Ballroom Dancing Exercise Classes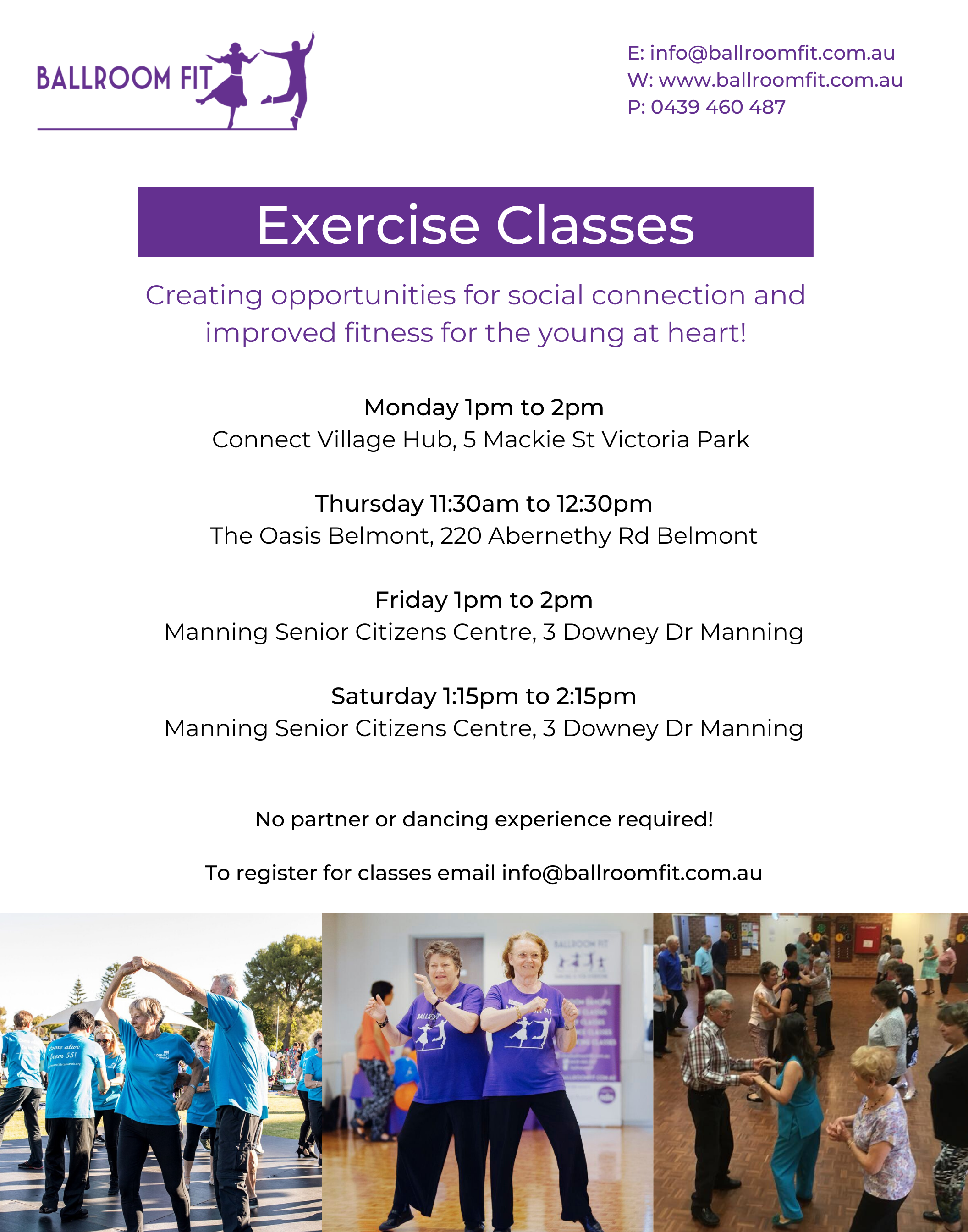 Ballroom Fit sample Class –

Keep moving for the young at heart
See below a video from Injury Matters 'Stay on Your Feet' program featuring two of our Ballroom Fit dancers discussing the benefits of dancing.
The objective is to move to music and have fun using recognised Ballroom Dances. The routines are simple for all levels of participants and so you can enjoy the exercise and music.
The instructors, like you, love to dance and share their joy and knowledge of Ballroom Dancing. After all, dancing is one of the most social ways to keep fit and meet new people!
Experience a healthier more active world.

Benefits of Ballroom Fit
Have fun with friends and meet new friends
Enjoyable music that makes you want to dance
Learn real dances modified for fitness
Improved condition of your heart and lungs increasing endurance and cardiovascular fitness
Improved aerobic fitness, agility and flexibility
Improved muscle tone, core strength and posture
Weight management
Improved balance, coordination and spatial awareness
Stronger bones and reduced risk of osteoporosis
Greater self-confidence and self-esteem
Improved mental functioning