Para Dance is an elegant, graceful and stylish sport which involves athletes with a physical impairment that affects the lower limbs dancing in a wheelchair. Our Para Dancers are partnered with an experienced dancer.

The physical benefits of Para Dance include the maintenance of physical balance, flexibility, range of motion, coordination and improved respiratory control. The psychological effects of dance are social interaction, the development of relationships, an opportunity to engage in a fun and a friendly event. Currently our classes are for social dancing and team displays.
In our classes we teach Ballroom and Latin dances including the Cha Cha Cha, Jive, Rumba, Samba and Waltz. Why not come and have a dance with us, after all dancing is for everyone!

DanceSport is intense. It requires focus, persistence, patience, problem solving, physical and mental endurance. I want to explore new dances and continue to ask myself, what else can this chair do?
Andrew Liddawi
Para Dance has given me new confidence
Danni Stitfall
Manning Senior Citizens Centre, 3 Downey Drive Manning

Adult Para Dance (dancers who use a wheelchair)
Saturday from 12:00noon to 1:00pm
Classes $15
Call Darryl on 0439 460 487 before attending so we can confirm a partner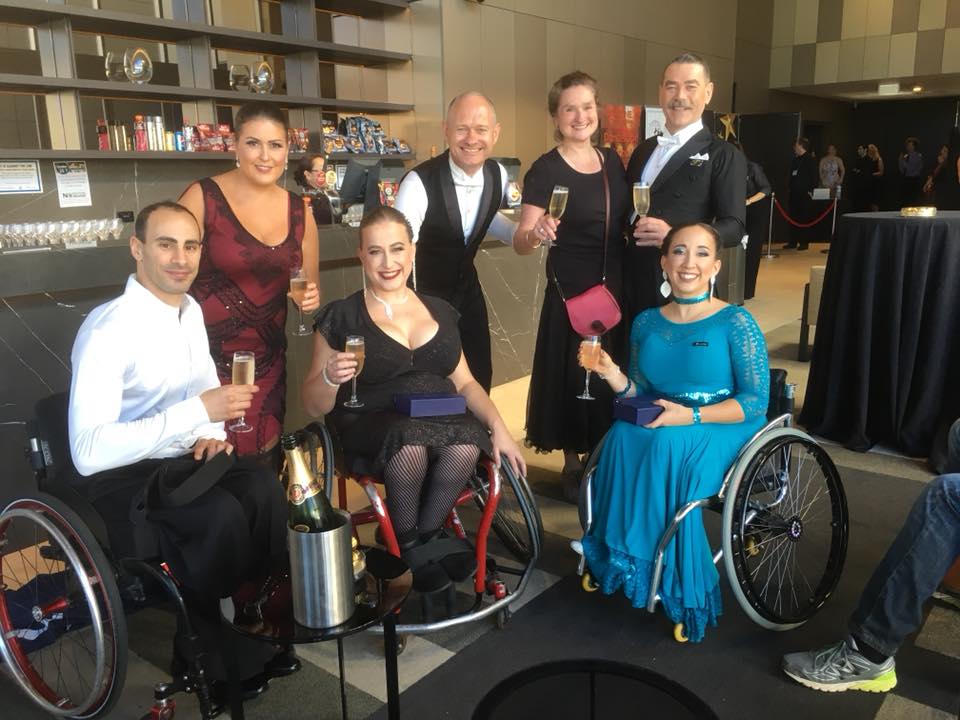 Herb Graham Recreation Centre, 38 Ashbury Crescent Mirrabooka, court 4
Kids Para Dance (dancers who use a wheelchair)
Saturday from 10am to 11am
Classes $10
Call Judy on 0413 041 341or Grete on 0468 872 707 before attending to confirm a partner
This class is not run by Ballroom Fit. The class is run by Judy Pegus and Grete Kasi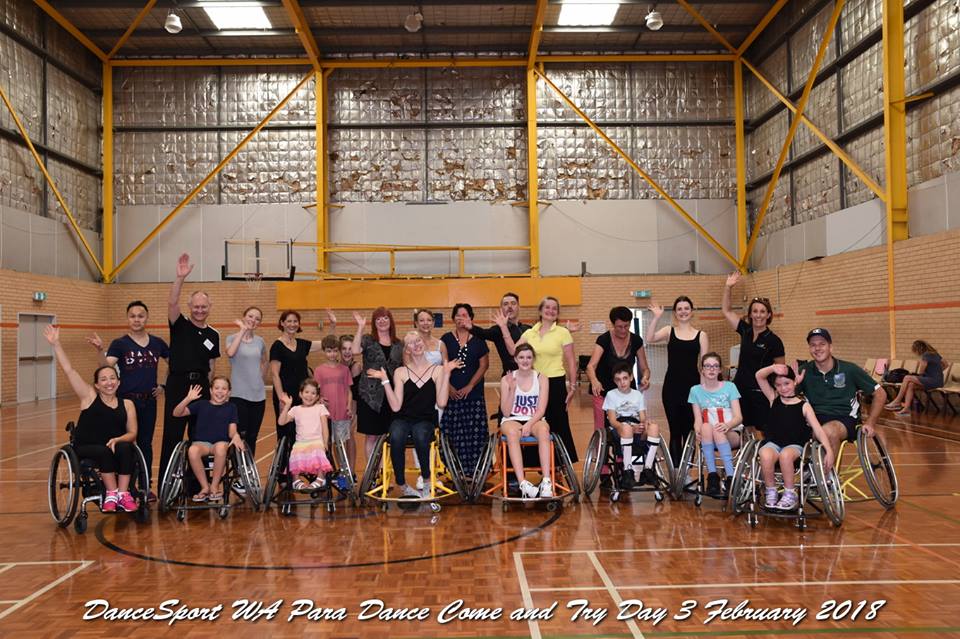 Para Dance in the Media July 2018

Click on the below link for Community News online article: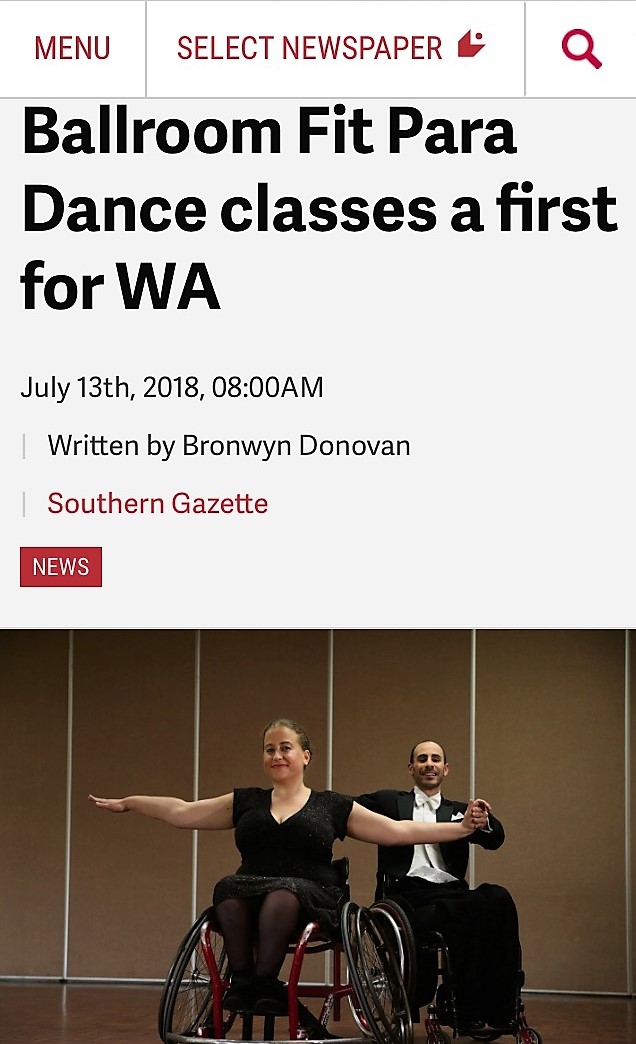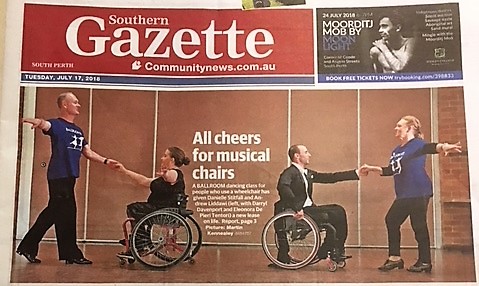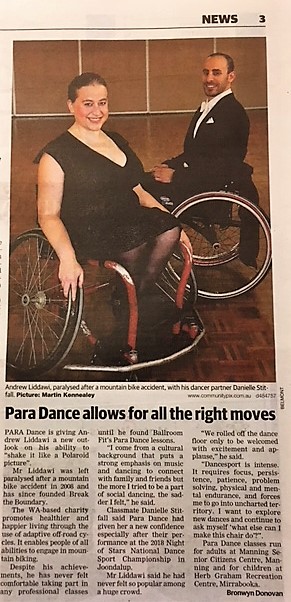 Night of Stars National DanceSport Championship June 2018
Rebound WA & DanceSport Come & Try Day February 2018
Sponsored by the Department of Sport and Recreation