The Special Olympics DanceSport Development Day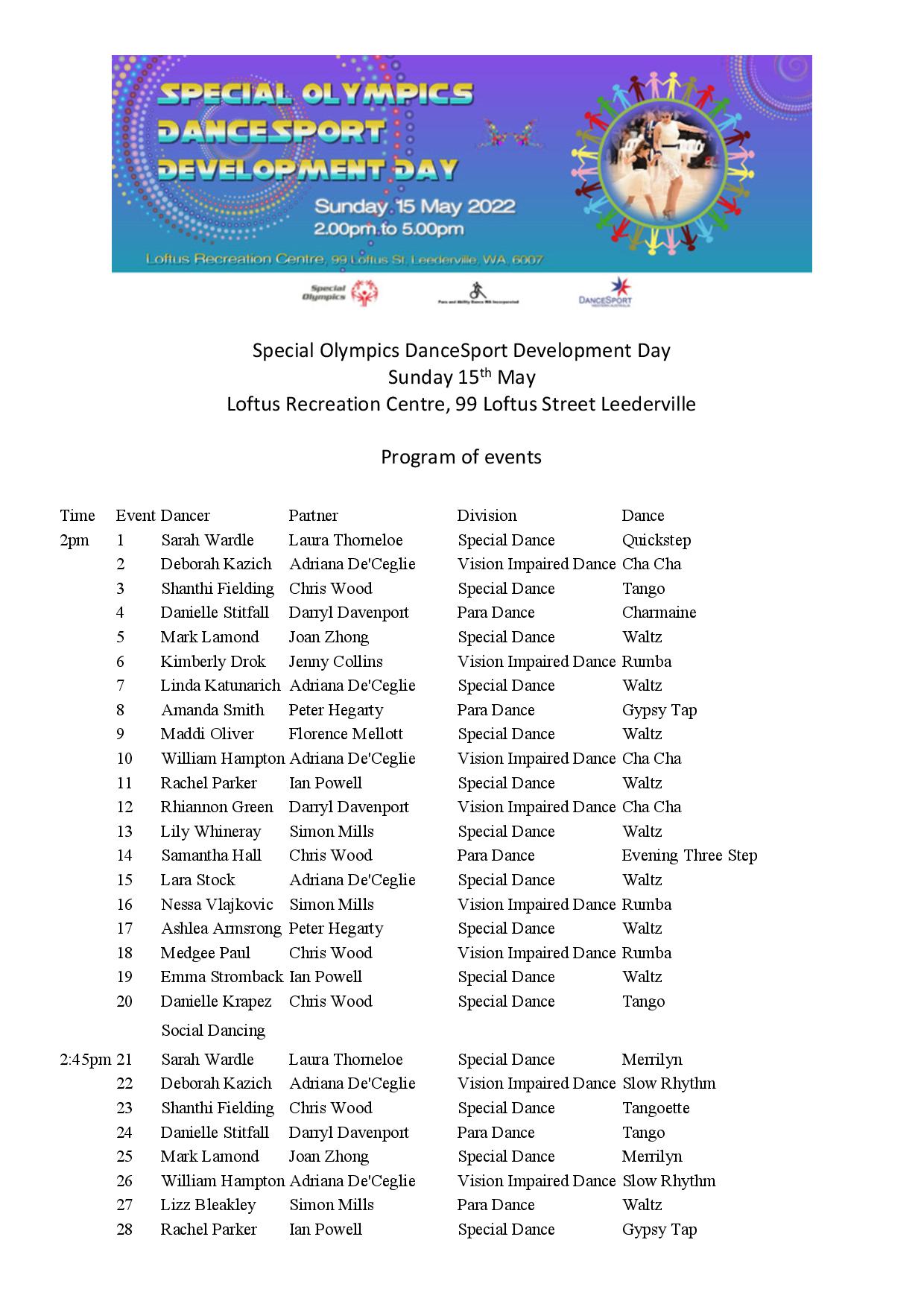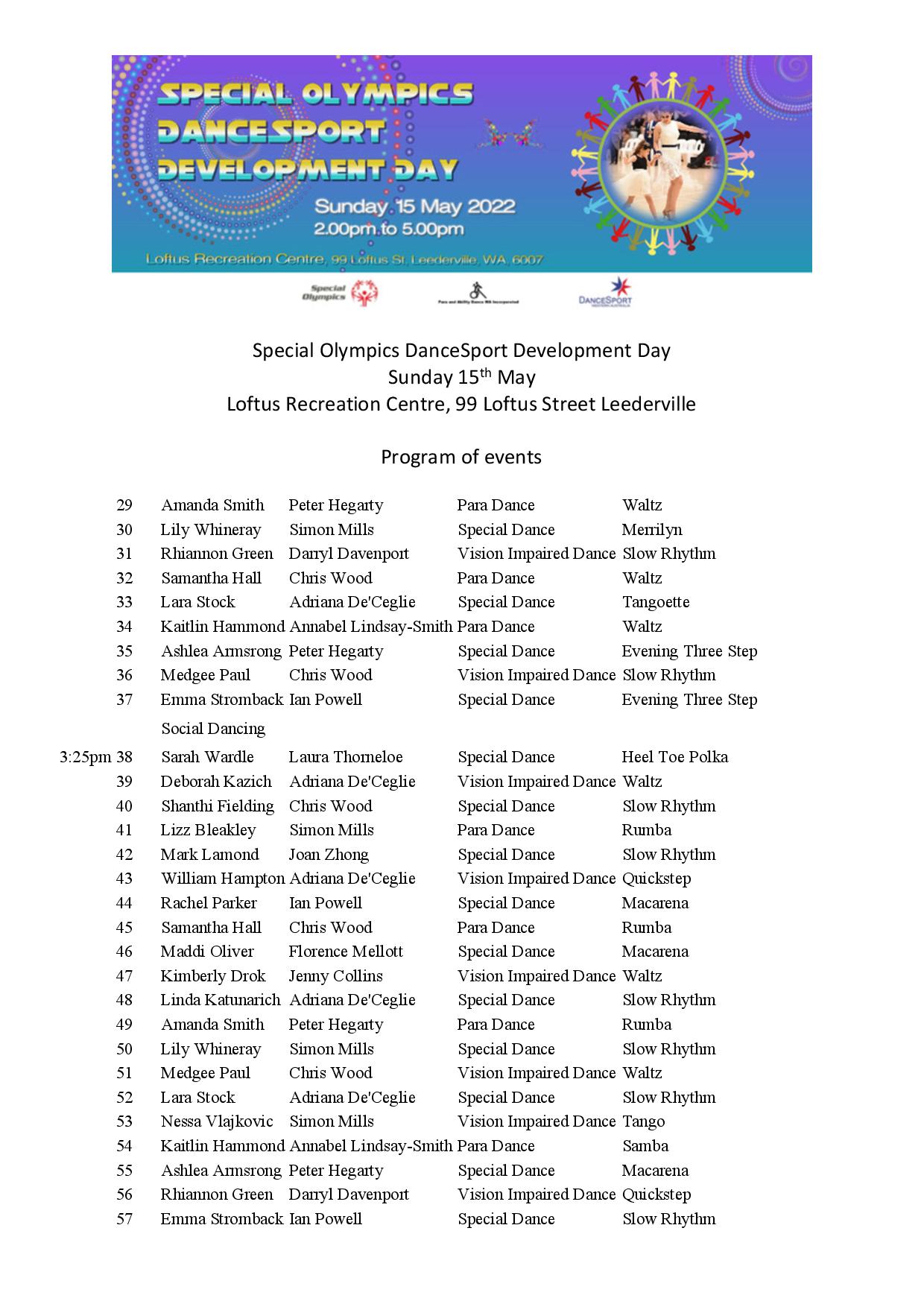 Date – Sunday 15 May 2022 – 2.00pm to 5.00pm
Venue – Loftus Recreation Centre – 99 Loftus Street, Leederville WA 6007
Entries close – Friday 6 May 2022 at 5.00pm WST
Email: judypegus@iprimus.com.au
Participant entry fee – $5.00 per entry
Spectator entry – FREE
Participants may enter one dance per style and will perform each dance with their partner. DanceSport Adjudicators will mark in accordance with Special Olympics guidelines and allocate marks out of 10 in the following categories: Musicality, Choreography, Athleticism and Presentation. Participants will receive a report form for each dance performed.
Syllabus Dances: Only one dance per style is allowed
Standard: Waltz, Tango, Foxtrot, Quickstep
Latin: Samba, Cha Cha Cha, Rumba, Paso Doble, Jive
New Vogue: Carousel, Charmaine, Evening Three Step, Gypsy Tap, Merrilyn, Parma Waltz, Tangeotte
Social: Slow Rhythm, Progressive Jive, Heel Toe Polka, Samba A Go Go, Macarena
Couples will be required to perform a minimum of 1 min 10 sec to a maximum of 1 min 30 sec to music of their choice. Music must be supplied to Darryl Davenport in MP3 format with your dance_lastnamedancer_lastnamepartner by 6th May 2022 to info@ballroomfit.com.au
Costumes are encouraged, however optional.
The Loftus Centre café will be open on the day.
For further information email info@ballroomfit.com.au