Vision Impaired Dance Classes
The Vision Impaired Dance classes are a fun, social way to help you improve fitness, posture and exercise both your body and mind to great music in a social environment. Ballroom Fit will be teaching all the popular Ballroom Dances including the Cha Cha, Samba, Jive, Tango and Waltz. 
For Vision Impaired Dance classes the leader and follower communicate with each other through touch and weight transfer. Dancers take cues through physical connection, with the leader using it to communicate to the leader just as the follower uses it to suggest feedback.
Dancing is for everyone!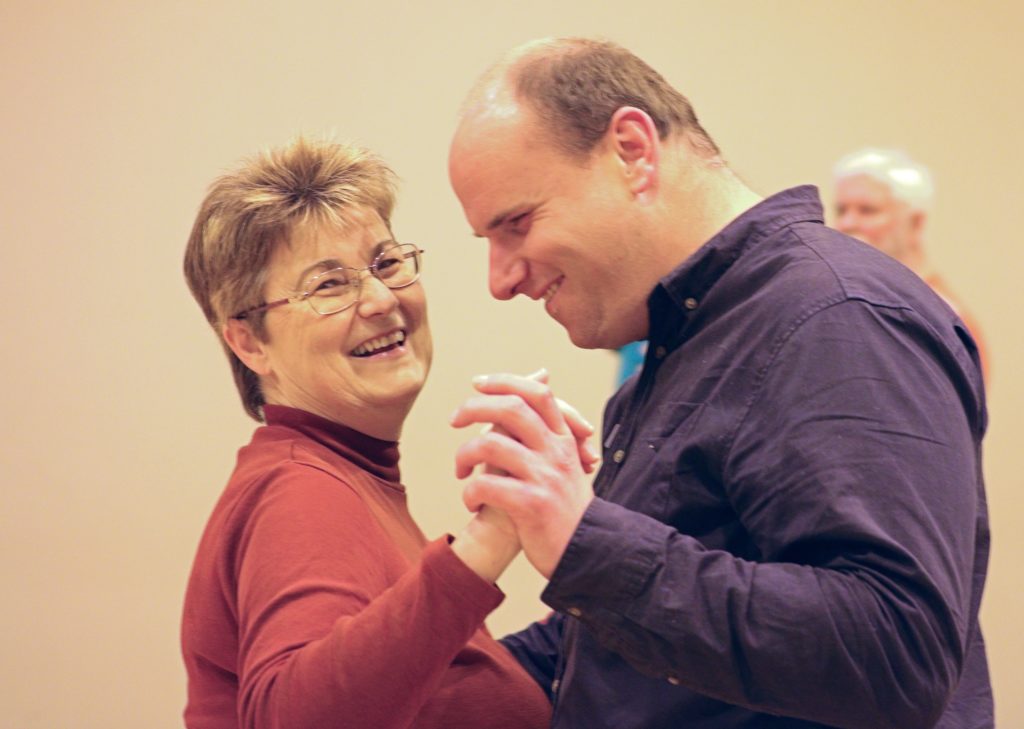 The dance classes start with everyone in a circle doing some warm up exercises. In an hour long session participants will take part in up to three different styles of ballroom dance. Each one is performed to music. At the end of the session there are some cool down exercises.
" It's reassuring to have someone to guide you. I'm using my sense of touch, and of course, having someone to support you gives you greater confidence."
"It's really empowering to teach dance to people who have never experienced it before. Music lifts the spirit and dance can be very addictive."
Darryl Davenport – Founder Ballroom Fit
Where: VisAbility, 61 Kitchener Avenue, Victoria Park.
When: Tuesday 6pm to 7pm
Cost: $15 per session. As a registered NDIS provider, the classes can also be funded through the Innovative Community Participation Program.
"I used to indulge in ballroom dancing as a child. I'm so glad I've come back to it. I'm having fun and keeping fit at the same time."