Ballroom Fit offers Chair Dancing classes to nursing homes and aged care facilities. These classes enable dancers to move to music from their chairs. The music is nostalgic, with familiar artists and popular tunes from a bygone era, creating an atmosphere that keeps dancers engaged, entertained and social. 
Our classes create an atmosphere like any other social dance with a mixture of traditional Ballroom Dancing and moves designed for seated dancing. Floorshows and performances are provided at our Chair Dancing classes.
Where possible we encourage residents to stand and dance with us. Dancing is for everyone.
Our staff have extensive instruction and certification encompassing: 
COVID-19 awareness training 

Proof of flu vaccination 

Flexible teaching styles and procedures to suit your COVID-19 plan 

Current Police Clearance 

Current Working with Children Clearance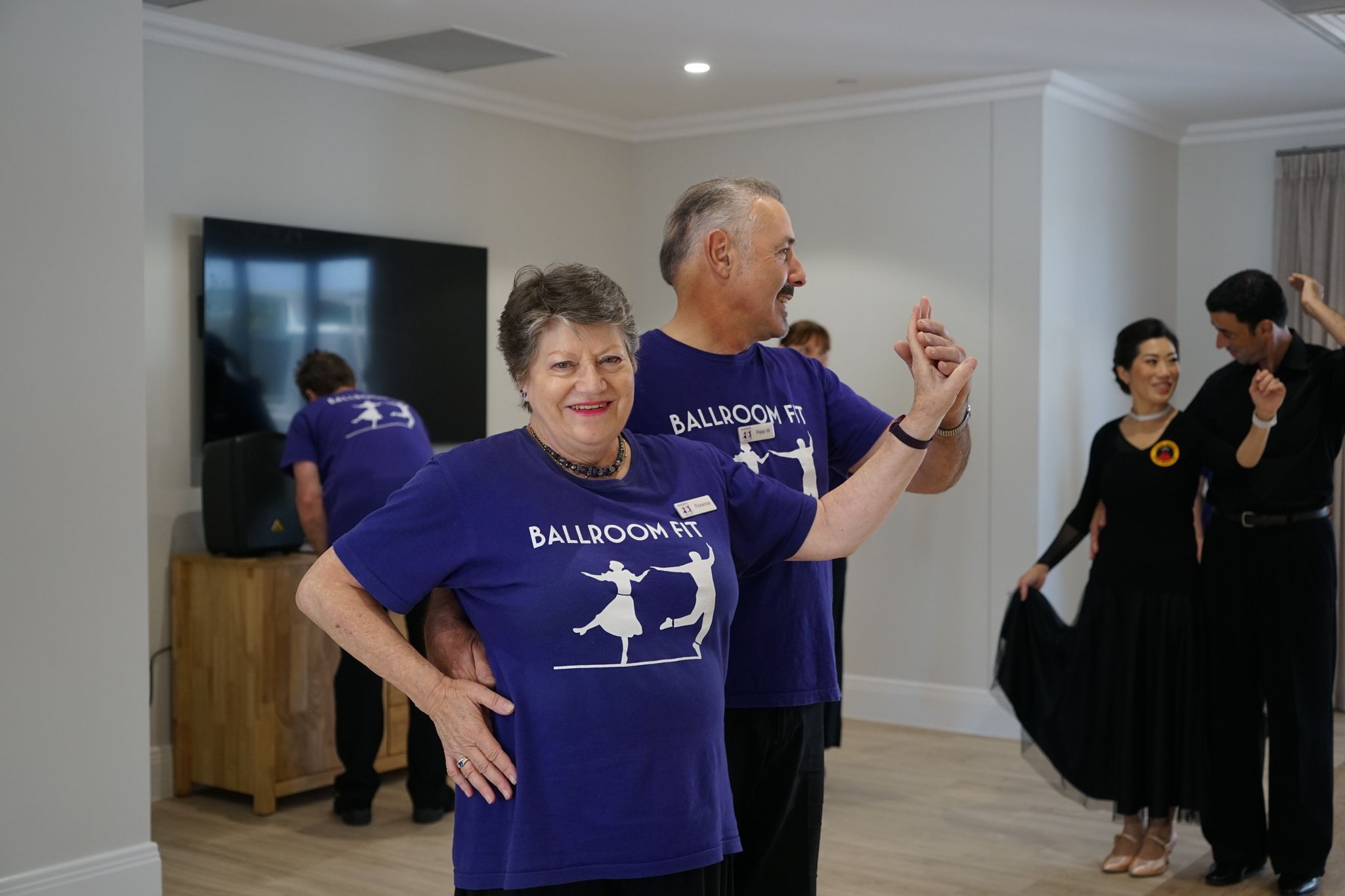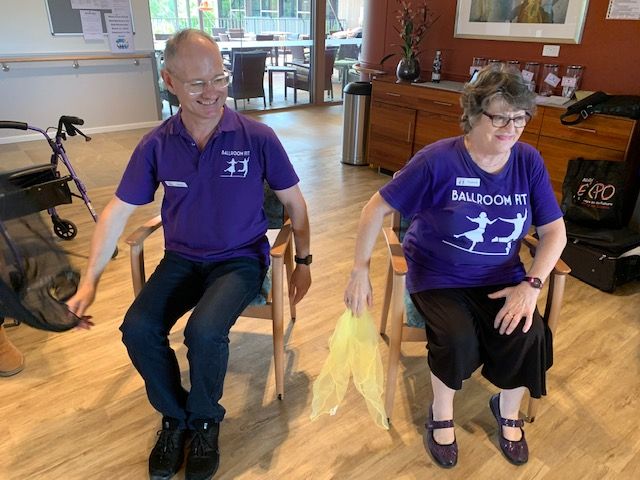 Joy of joys, when I was arm-dancing with a lady sitting at the back on her own, was that I turned round to see at least six of the residents were up on their feet and dancing!
I was quite emotional … one lady was crying, and she hugged me as I was leaving, and said she wished I could go every day!         
Florence Mellott
The Chair Dancing class .. lots of fun and happy people!
Leigh Campbell
Ballroom Fit would like to acknowledge the Department of Local Government, Sport and Cultural Industries who through their Healthway program enabled the team to provide 60 Chair Dancing classes to aged care facilities between 1st January 2020 and 30th June 2021.
Feedback included:
"Somehow dull eyes became bright, and bodies that were slumped became postured and engaged. It was wonderful to be part of the process and adds to our understanding of why we dance
"It was very enjoyable and enlightening program. So much joy was experienced by linking movement and music – the two elements of dance"
"I love the way their faces light up when they recognise us /uniforms. Brings joy to us too. Other staff members sometimes join in some of the frivolity especially with some of our equipment.
"Co-ordination/dexterity improvement and singing along to old time music that they remember during their younger years"
 "We did enjoy doing it very much and it's a great program to bring outsiders from the community to the residence's so participants get to interact"
The classes were provided in partnership with the following aged care providers:
Juniper Annesley (Bentley)
Juniper Bethavon (Northam)
Juniper Carramar (Morley)
Juniper Chrystal Halliday (Karrinyup)
Juniper Hayloft (Martin)
Juniper Hilltop (Bentley)
Juniper St Andrew's (Balcatta)
Juniper St David's (Mt Lawley)
Juniper The Residency (Northam)
Roshana Care Group Lesmurdie