Ability Dance Classes
A dancer's body is their instrument. Dance is self-expression. Our Ability Dance classes encourage our dancers to express themselves to music, in a fun and supportive environment.
Dancing not only improves physical movement and capabilities, it also promotes overall wellbeing. Dance provides individuals confidence in their abilities and social interaction.
Further detail on our private Facebook group Ballroom Fit Ability Dance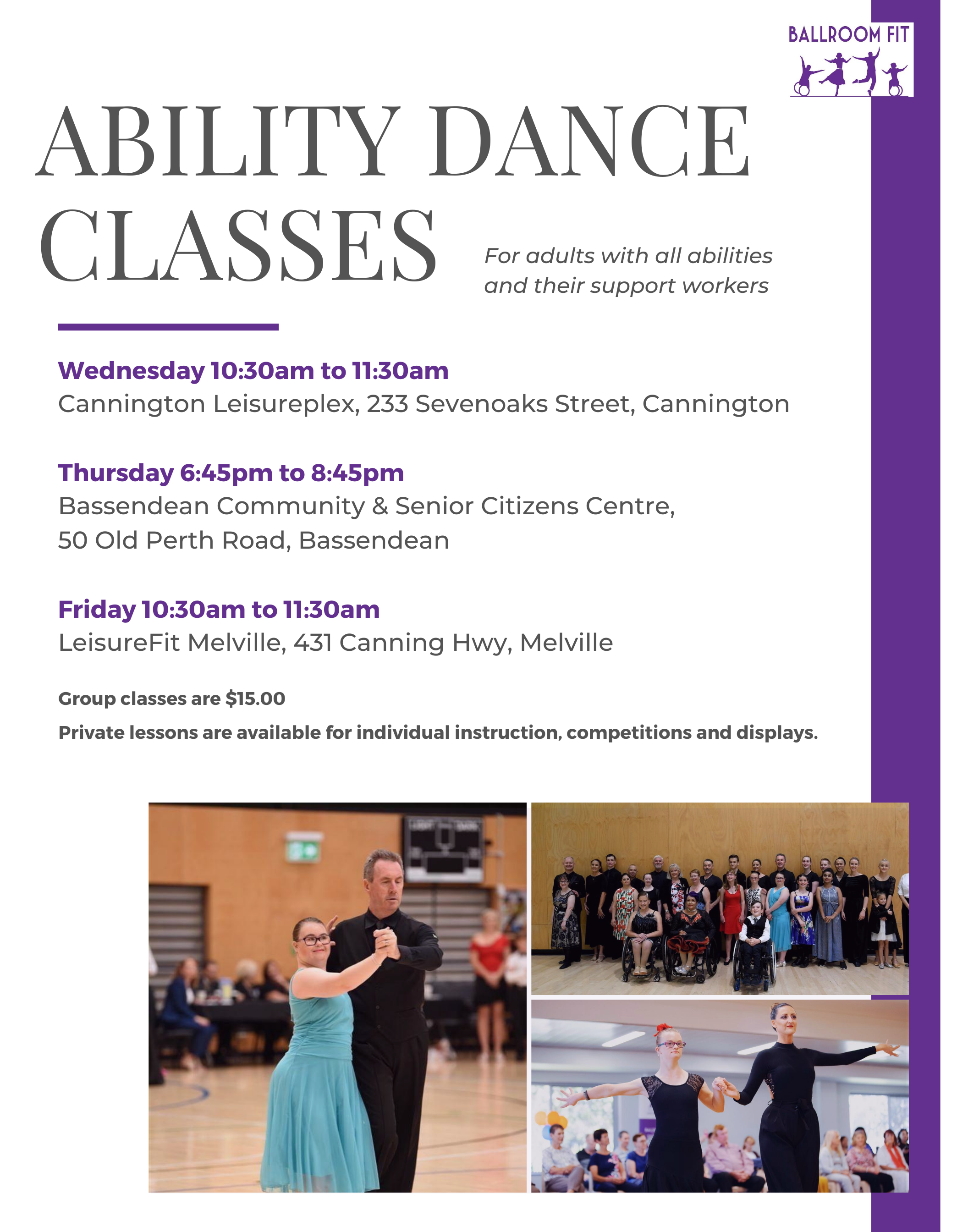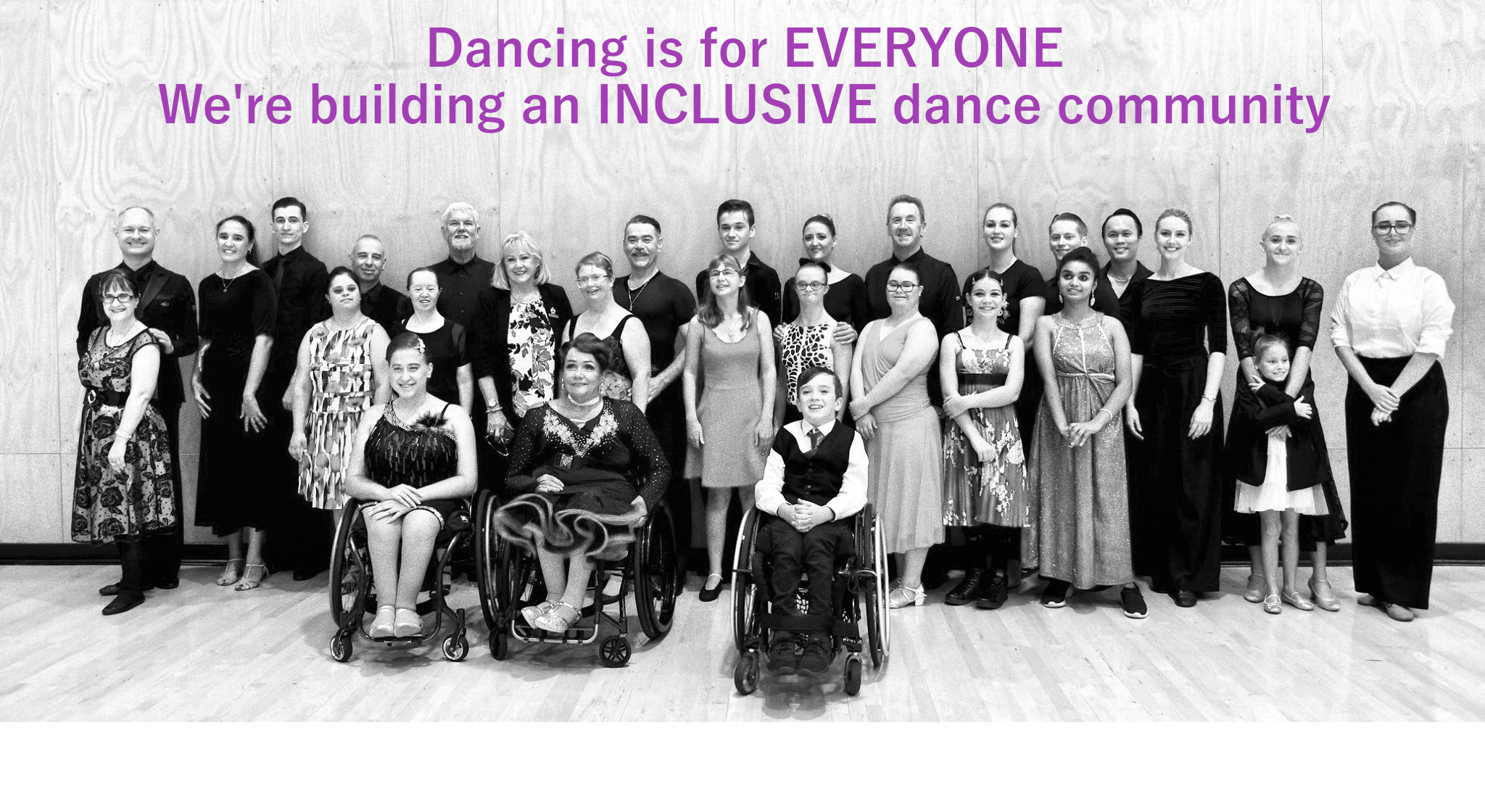 The DanceSport WA Mandurah DanceSport Championship March 2020
The Dance Extravaganza – International Day for People with Disability December 2019
The Special Olympics Opening Ceremony WA State Titles 2019
The WA 
DanceSport
Championship October 2019