Ballroom Fit offer Para Dance classes for wheelchair users. Para Dance is an elegant and graceful sport involving athletes with a physical impairment that affects the lower limbs dancing in a wheelchair.
In our classes, we teach Ballroom and Latin dances including the Cha Cha Cha, Jive, Rumba, Samba and Waltz.
Para Dancing is a Paralympic Sport, governed by the International Paralympic Committee. This gives Ballroom Fit the opportunity to offer their students the ability to take part in local, national and international Para Dance competitions.
Why not come and have a dance with us, after all dancing is for everyone!
You may also send a request to like our private Facebook group Ballroom Fit Para Dance where further details will be posted, as well as motivational and inspiring dancing videos.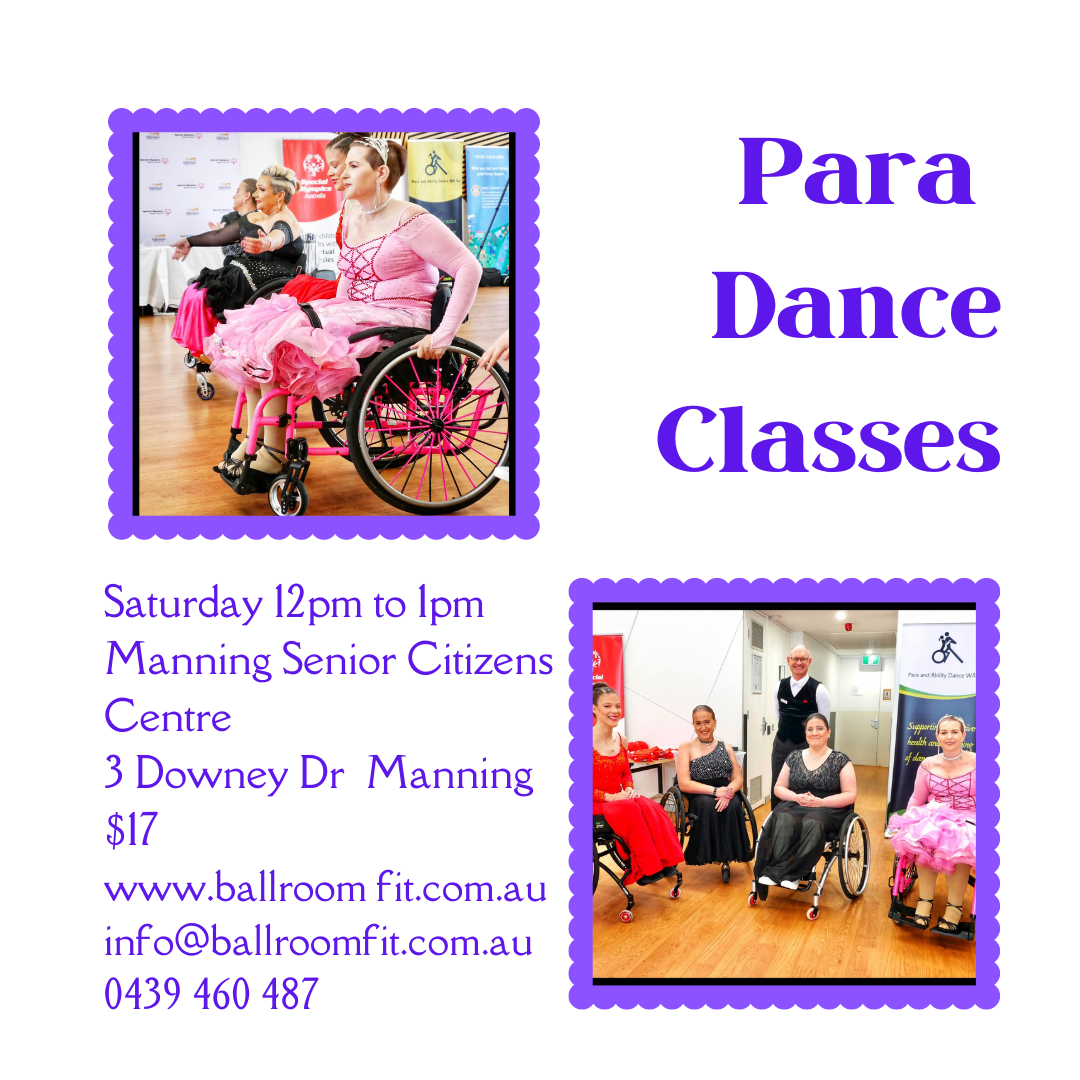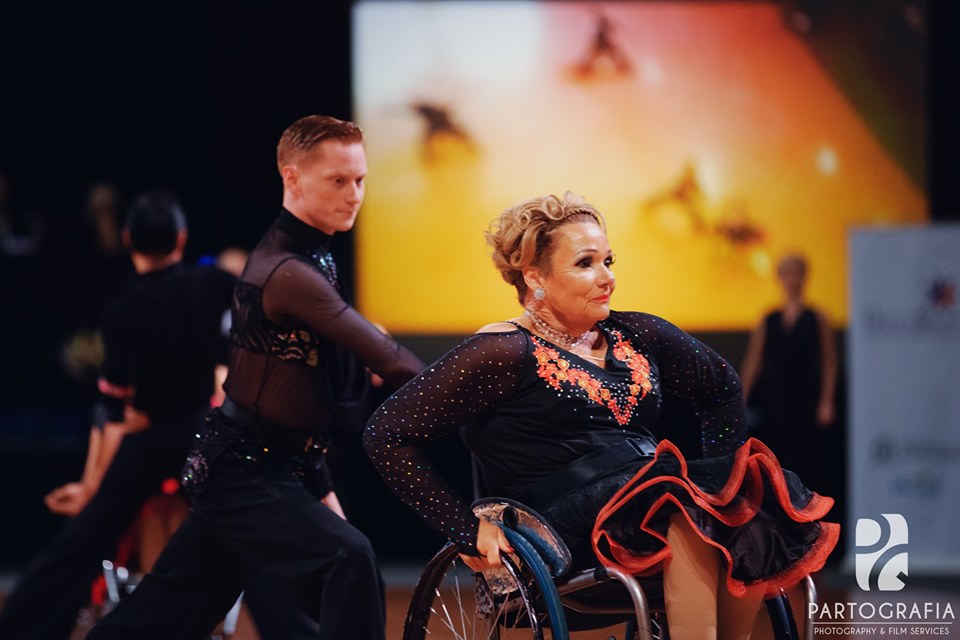 Group Classes
Where: Manning Senior Citizens Centre, 3 Downey Dr Manning
When: Saturdays 12pm to 1pm
Cost: $17 per class
Private Lessons
Where: Perth, Rockingham, Mandurah and Bunbury
When: At a time that suits you best
Cost: Starting at $55 per private lesson
Benefits of Para Dance 
Physical Benefits
Maintenance of physical balance, flexibility, range of motion, coordination and improved respiratory control
Psychological Benefits 
Social interaction, the development of relationships, and an opportunity to engage in a fun and friendly event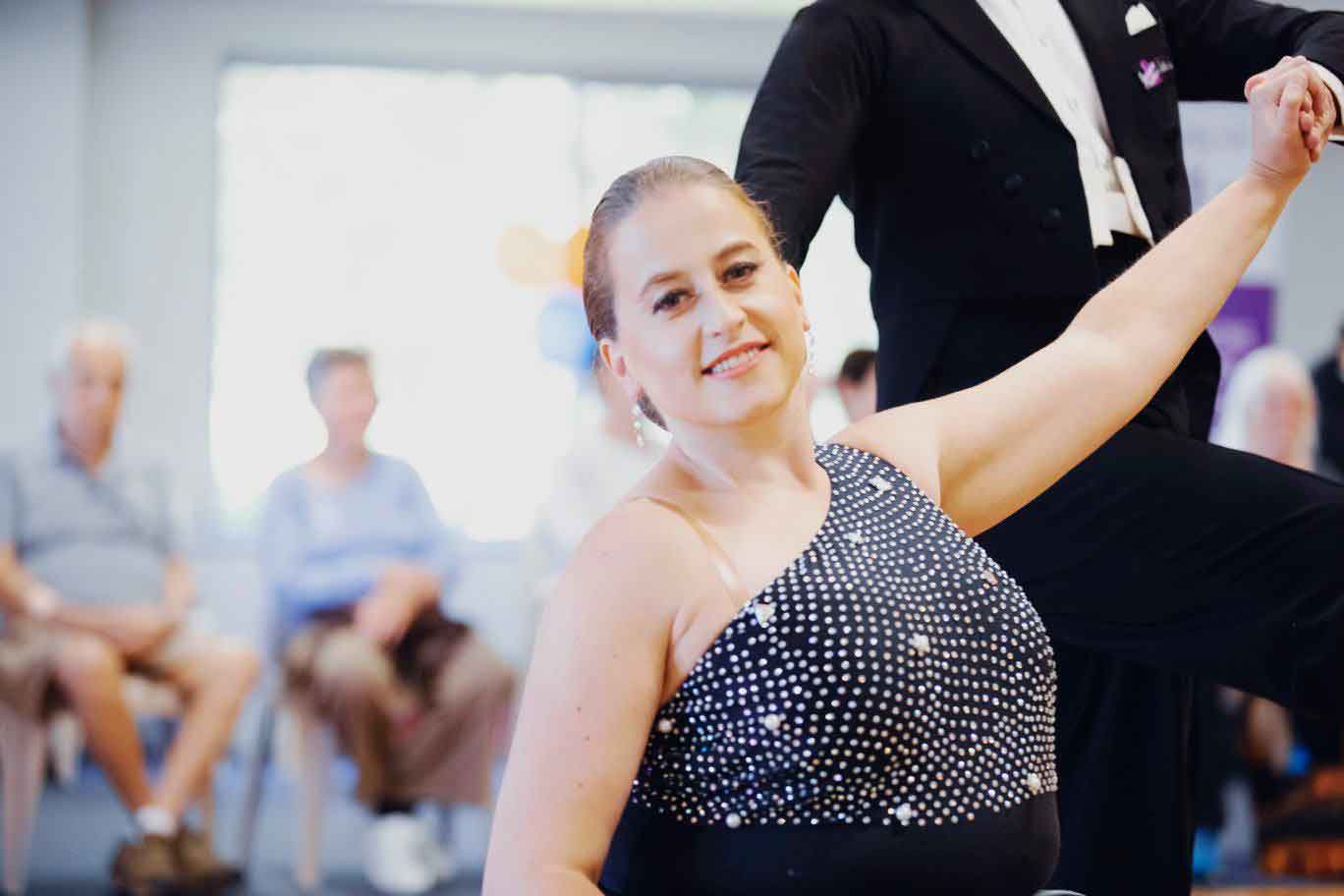 Dancing has given me  freedom and positivity that I would like to continue as long as I can.
Lyn Stewart
DanceSport is intense. It requires focus, persistence, patience, problem solving, physical and mental endurance. I want to explore new dances and continue to ask myself, what else can this chair do?
Andrew Liddawai
Para Dance has given me new confidence.
Danielle Stitfall
Waltz routine during Covid 19 restrictions
Ballroom Fit Para Dance on Channel 9
Th
e DanceSport WA Mandurah Championship March 2020
Ballroom Fit Para Dancers at local DanceSport competitions